Discover the Best Community Centres in Ireland 2023
Discover the Best Community Centres in Ireland – September 2023
Community centres play a vital role in our lives, fostering connections, providing recreational and educational activities, and supporting local development. But what if we told you there's an exciting new approach taking the concept of community centres to the next level? Enter Timebank Ireland, an innovative platform that's transforming the way we think about community involvement. Join us on a journey as we explore this fascinating concept, its impact on community centres, and how it's making a difference in Ireland.
Key Takeaways
The Role of Community Centres in Ireland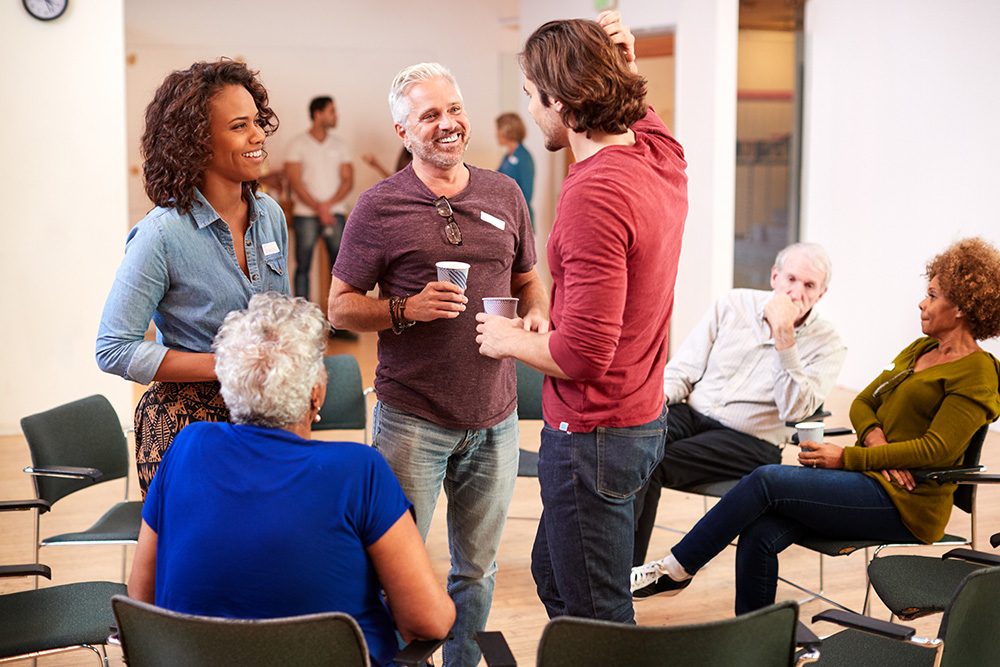 In Ireland, community centres, often referred to as recreation centres, serve as the beating heart of local communities, offering an array of thrilling services such as:
Drop-in centres
After school clubs
Fitness boot camps
Karate lessons
Youth clubs
Badminton
Line dancing
Computer classes for the active age
These centres cater to a diverse range of interests and age groups, including young people.
We'll further examine the vital functions community centres fulfill in our communities.
Fostering Social Connections
Fostering social connections is a key role of community centres, creating a welcoming space for people to meet, interact, and forge lasting relationships. County councils, such as Fingal County Council, often support these centres to ensure they continue to serve their communities effectively.
Consider The WEB Project as an instance, which offers activities for individuals with intellectual disabilities and the general community, including sensory baking, healthy cooking, music, gentle movement, and arts and crafts, all conducted in small groups to provide a personalized experience. Similarly, Ballyowen Castle Youth & Community Centre hosts dance groups and yoga classes to bring people together and spark connections.
Offering Recreational and Educational Activities
Serving various age groups, community centres from young children to seniors, providing a myriad of recreational and educational activities for everyone to enjoy. The WEB Project, for instance, offers programs such as nostalgia workshops, tailored holistic treatments, and advocacy work, all conducted in intimate groups to ensure a personalized experience.
These centres often feature a main hall for larger community gatherings and events, as well as meeting rooms, allowing community members to come together and participate in a wide range of activities, such as:
After school clubs
Sports
Workshops
Educational programs
By offering children these opportunities, community centres contribute to personal growth and skill development among their members.
Supporting Local Development
Local development gets a significant boost from community centres, by hosting events, workshops, and initiatives that address community needs and enhance the overall quality of life. One shining example is the Station Road Community Centre, which offers a plethora of services and activities for people of all ages, including:
Fitness classes
Arts and crafts workshops
Language classes
Youth programs
Senior citizen activities
Community events
These services and activities contribute to the well-being and growth of the local community.
Anchor groups, like the Women's Collective and Liffey Sound FM at Ballyowen Castle Youth & Community Centre, further the focal point and illustrate the significance of community centres in serving their communities and promoting local development. Creating a vibrant and connected environment for everyone to thrive, community centres champion community initiatives and provide necessary resources.
Timebank Ireland: A New Approach to Community Centres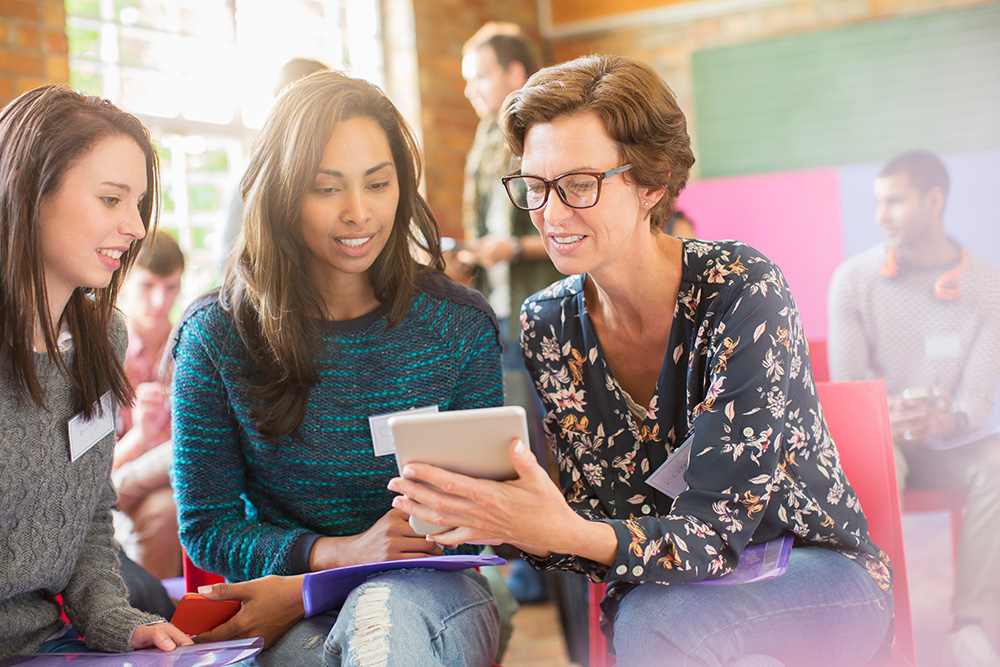 Imagine a community centre where members can exchange their skills and time with each other, creating a network of mutual benefit, support and collaboration. This is the incredible vision behind Timebank Ireland, a game-changing concept that encourages members to earn credits for their time and skills, which can then be used to access services from other members.
Serving as the focal point for these exchanges, community centres are revolutionizing the way we perceive community involvement. We'll now investigate the concept of Timebank Ireland and its influence on community centres.
The Timebanking Concept
Timebank Ireland introduces a unique timebanking concept, where members exchange services based on time, fostering a sense of community and equal value for all skills. In this model, each member is given a certain number of time credits, which can be used to purchase services from other members. The time credits are then returned to the member who provided the service, creating a cycle of reciprocity and mutual support.
This inspiring approach encourages members to:
Value everyone's contributions equally
Foster connections
Help others while learning and growing themselves
Timebank Ireland not only brings people together but also empowers its members.
Benefits of Timebanking in Community Centres
Timebanking offers immense benefits for community centres, including:
Maximizing time
Building supportive communities
Empowering individuals
Contributing to a sustainable future
Timebank Ireland' website, as a mediator between members, matches them based on their skills and needs, and keeps track of all transactions to maintain accountability.
Members have reported the following benefits from their involvement in the community:
Feeling more connected to their local community
Having access to a wider range of services
Being able to use their skills and knowledge to help others
Improved mental health
Reduced stress
Increased self-worth
Timebanking truly transforms community centres into vibrant hubs of collaboration and growth.
Member Experiences
Members of Timebank Ireland have shared their positive experiences with much enthusiasm, highlighting the life-changing impact of the program. From feeling more connected to their local community, gaining access to a wide range of services, and feeling valued for their skills and knowledge, members have found a renewed sense of purpose and empowerment through their involvement in Timebank Ireland.
Furthermore, members have reported improved mental health, reduced stress, and a greater sense of self-worth as they contribute to their community and help others. These heartwarming stories showcase the transformative power of timebanking and the potential it holds for reimagining how we view community centres and participation.
West Cork Community Centres: A Focus on Timebank Ireland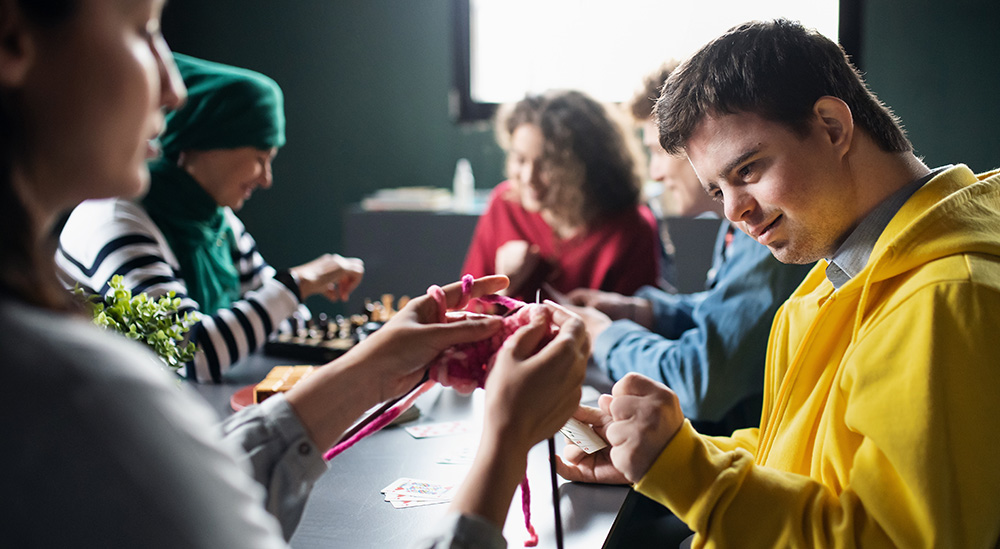 As Timebank Ireland continues to gain momentum, West Cork community centres are embracing this innovative approach with open arms. By focusing on reciprocation, community building, and valuing everyone's contributions equally, Timebank Ireland is fostering a sense of belonging and collaboration within these centres.
We'll now examine the thrilling developments occurring in West Cork community centres.
Upcoming Timebank Ireland Hubs
With plans to open Timebank Ireland hubs in towns across the country, starting with pilot schemes in the West Cork towns of Skibbereen, Bantry, and Clonakilty, the future looks bright for this revolutionary concept. These hubs will provide a fantastic space for members to meet, exchange skills, and build relationships, further solidifying the Timebank Ireland community.
The upcoming Timebank Ireland hubs in West Cork, such as Skibbereen and the West Cork Arts Centre, will offer a diverse range of exhilarating community events and workshops for members to engage in and enjoy. These hubs will serve as catalysts for skill-sharing, community building, and collaboration within the West Cork region.
Community Events and Workshops
The Timebank Ireland hubs in West Cork will host a variety of community meetings, events and workshops, designed to promote community engagement and skill-sharing among members. Some examples of these events include:
Art classes
Language lessons
Gardening workshops
Cooking demonstrations
These events cater to the group with diverse interests and abilities, empowering members of the group to learn, share, and grow together.
By attending the community centre, events and workshops, members can develop new skills, forge connections with others, and contribute to the overall well-being of their community. These experiences not only enrich the lives of individuals but also strengthen the fabric of community centres, fostering a vibrant and thriving environment for all.
Connecting with the Wider Community
Aiming to reach out to the larger community, fostering social bonds and cultivating social capital through its innovative approach to community centres. By offering a platform for people to share their skills and resources, and fostering a sense of collaboration and trust, Timebank Ireland is creating an inclusive, supportive community that benefits everyone involved.
Members of Timebank Ireland report feeling more connected to their community, having access to a wider range of services, and feeling more valued for their skills and knowledge. This sense of belonging and empowerment is a testament to the success of Timebank Ireland and its potential to revolutionize how we view community centres and participation.
Top Community Centres in Dublin County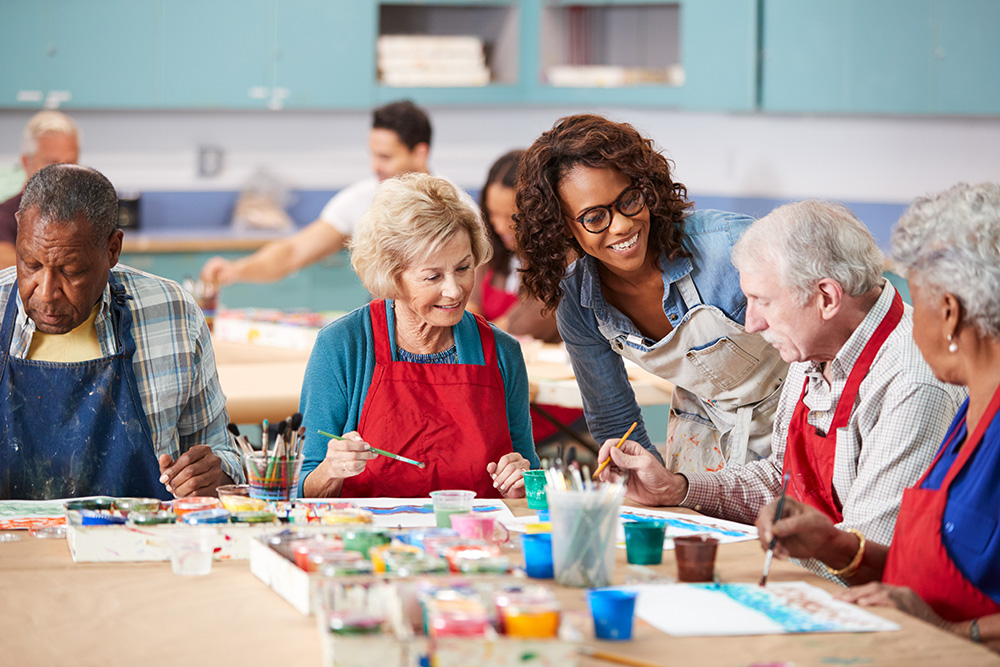 While Timebank Ireland is making waves in the world of community centres, let's not forget the top community centres in Dublin County that continue to provide an array of amazing services and activities for their local communities.
In the following part, we'll explore some of Dublin's top community centres and their outstanding programs.
Ballyroan Community & Youth Centre
Situated in Ballyroan, Ireland, the Ballyroan Community & Youth Centre offers an extensive range of services and activities for all age groups, including:
Meals on Wheels Service
Montessori
Art classes
Fitness programs such as karate and yoga
With something for everyone, this centre is a hub of activity and a centre for community engagement.
In addition to traditional programs, Ballyroan Community & Youth Centre also offers services like childcare, Active Age clubs, and Mens Groups, catering to address the diverse needs of the local community. This centre demonstrates the importance of adapting to the community's needs and providing a wide range of services and activities to promote engagement and well-being.
Brookfield Community Centre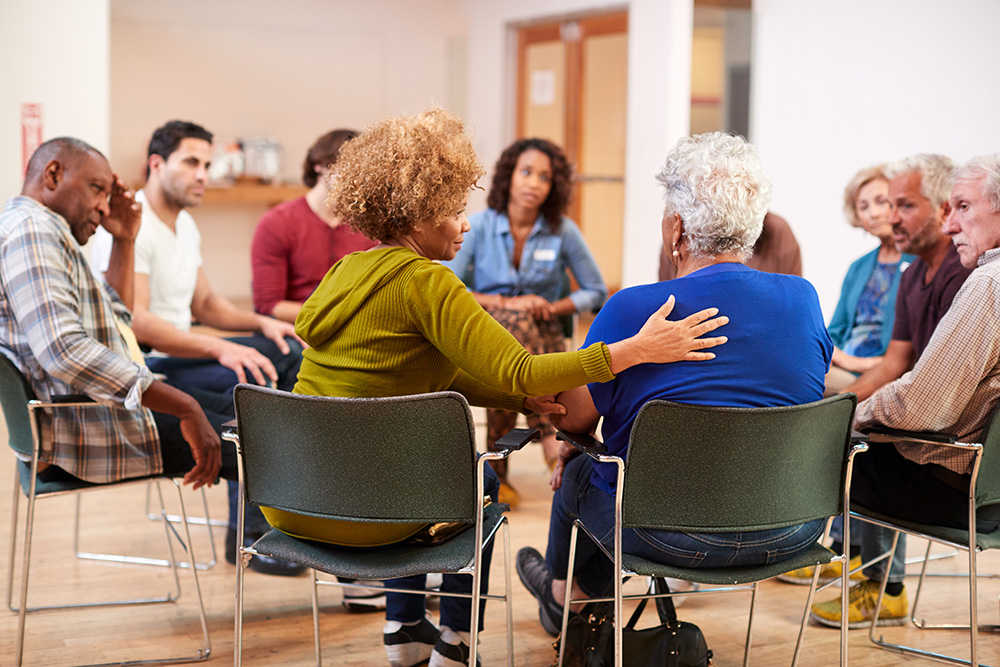 Another exemplary community centre that goes the extra mile for its members is the Brookfield Community Centre in Dublin. Offering a boxing club for ladies and West side boxing club, as well as a variety of other activities, Brookfield Community Centre provides a supportive environment for young people to learn, grow, and connect.
In addition to sports and fitness programs, Brookfield Community Centre also hosts events and workshops that cater to the wider community, such as art classes, music classes, and language lessons. By providing a diverse selection of services, facilities and activities, Brookfield Community Centre fosters a strong sense of community and encourages members to engage and contribute to their local area.
St Finians Community Hall / Newcastle
Acting as a gathering space for various community events, St Finians Community Hall is the main hall located in Newcastle, County Dublin. It hosts a range of activities and events, including:
Youth clubs
Badminton
Karate
Family fun bingo
St Finians Community Hall, located in the heart of Diswellstown community, provides a fantastic venue for the local and diswellstown community to come together and participate in a wide range of activities and events.
By hosting events and providing a welcoming space for community members to engage with one another, St Finians Community Hall plays an essential role in fostering social connections and promoting local development. This community hall is a shining example of the positive impact community centres can have on the lives of those who frequent them.
Summary
Throughout this journey, we have explored the indispensable role of community centres in Ireland, the revolutionary concept of Timebank Ireland, and the incredible impact this innovative approach is having on community centres in West Cork and beyond. By fostering social connections, offering diverse recreational and educational activities, and supporting local development, community centres create a vibrant and interconnected environment where everyone can thrive. As Timebank Ireland continues to grow and inspire change, we can look forward to a future where community centres are more inclusive, collaborative, and empowering than ever before.
Frequently Asked Questions
What does the community Centre do?
Community Centres provide a place to bring the local community together, offering a variety of indoor sports and leisure activities, along with courses and support services for all members of the community. They're open to everyone, providing a safe and accessible space to learn, grow and develop together.
What is another name for a community centre?
Get excited – flex your skookum vocabulary! A community centre is also known as a civic centre, rec centre, or recreation centre.
What is inside a Community Centre?
A community centre is packed with meeting rooms, sports halls, and other amenities to connect the people in your community!
What is Timebank Ireland?
Timebank Ireland is an exciting platform that enables members to swap skills and knowledge without money, creating a community of sharing and collaboration.