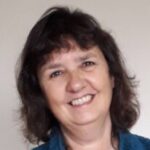 Angela
A date for your diary!
The Timebank will have a music event on Sunday 18th Dec from 7.30 near Drimoleague.
Bring your musical instrument/voice/dancing shoes and join us for a Christmas get together. There will be some food but please bring something small (mince pies, finger food) to share.
If you'd like me to send a reminder, with postcode, a few days before comment below or get in touch - 085 2547614 if you have any questions.
Date: Sunday, December 18, 2022
Time: 7:30 PM
Location: Baurnahulla, Drimoleague, Co. Cork, Ireland