Exploring the Benefits of Shopping at Charity Shops in Ireland 2023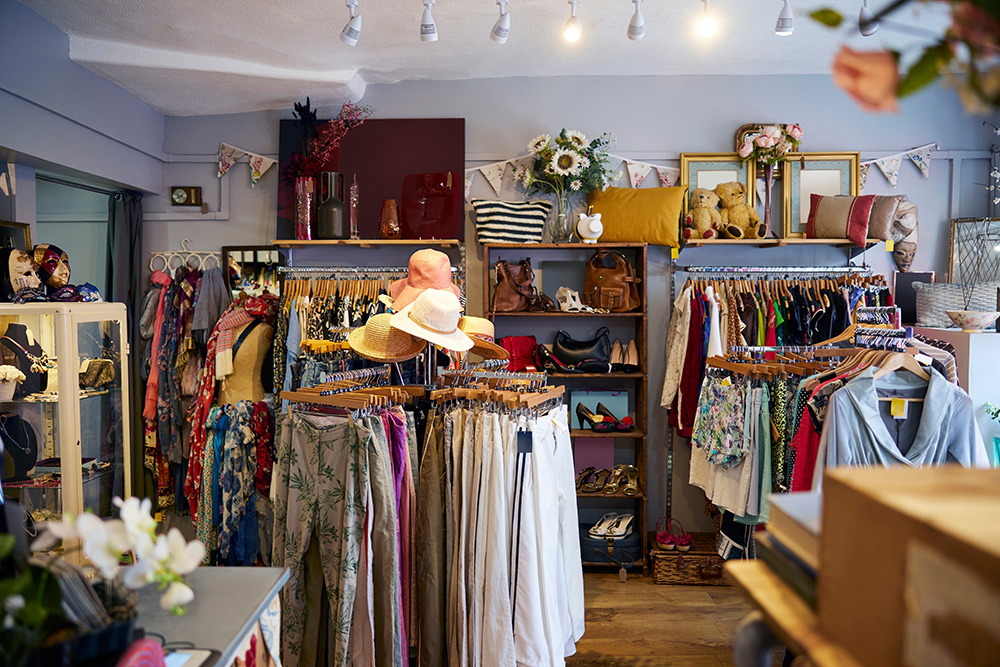 Have you ever considered the benefits of shopping at charity shops Ireland? Not only do you discover unique items at affordable prices, but you also contribute to local communities and the environment. This blog post will guide you through the world of Irish charity shops, online shopping experiences, donation processes, volunteering opportunities, and eco-friendly fashion choices that make a difference.
Key Takeaways
Discovering Ireland's Charity Shops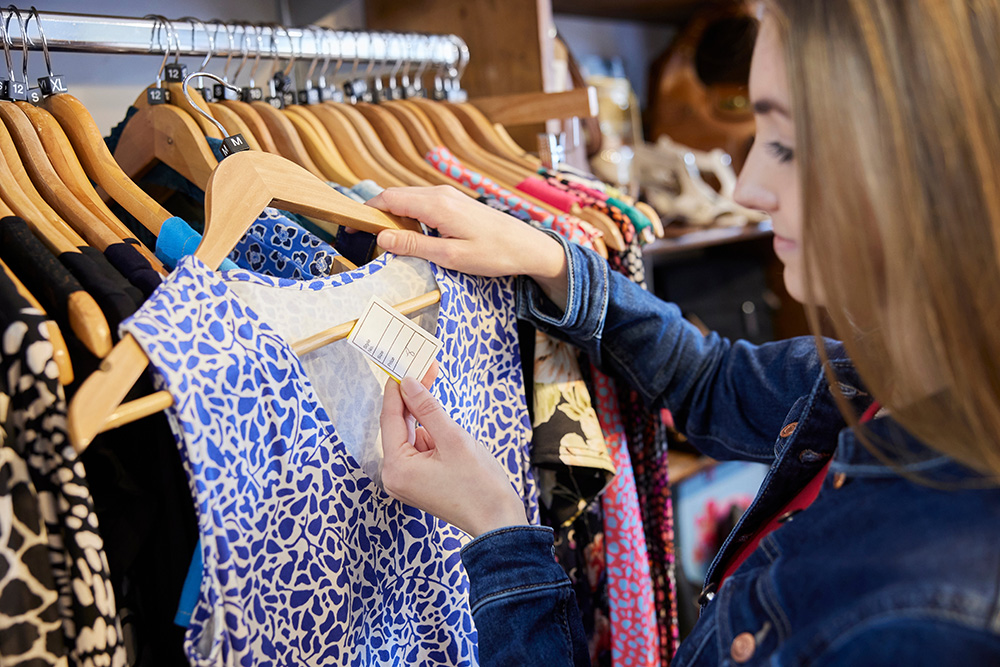 Ireland is home to a diverse range of charity shops, offering everything from clothing and accessories to furniture and household items. With over 230 Vincent's charity shops spread across the country, and organizations like Down Syndrome Ireland providing a variety of items including fashion, footwear, and literature, you're bound to find something that suits your taste. Shopping at these charity shops not only supports a good cause, but also allows you to enjoy affordable prices on good quality items.
Next time you're looking for a wardrobe update or a unique piece of furniture, consider visiting your local charity shop. You'll be supporting essential services for children and adults who rely on the work of charities like Enable Ireland and St. Vincent de Paul. Plus, you'll be part of a sustainable shopping movement that helps local communities thrive.
Clothing and Accessories
From women's and men's fashion to children's clothing, Irish charity shops are treasure troves of pre-loved items waiting for a new home. You might even stumble upon renowned fashion brands like:
Paul Costelloe
Aquascutum
Vintage St Michael pieces from M&S
Chanel (with a bit of luck)
But it's not just about the labels – it's about the thrill of the hunt and the satisfaction of finding well-crafted pieces at great prices.
The quality of clothing and accessories in charity shops is generally good, as they only accept clean items in good condition. However, it's always a good idea to inspect each item before purchasing, as the condition may vary from shop to shop. Choosing pre-loved clothing saves you money, reduces waste, and supports sustainable fashion.
Furniture and Household Items
Charity shops in Ireland offer a wide selection of furniture and household items, including:
Antiques
Tableware
Ceramics
Artwork
You could find anything from comfortable armchairs to luxurious antique pieces that add a touch of history and charm to your home. As with clothing, the prices of furniture and household items can vary considerably, so it's a good idea to visit different shops to compare and secure the best deals.
Many charity shops also provide collection and delivery services for furniture and household items. So, if you're unable to transport your new purchase home, you can still enjoy the convenience of having it delivered to your doorstep. Shopping for pre-loved furniture allows you to find unique pieces for your home and contribute to a more sustainable way of living.
Books, Toys, and More
If you're an avid reader or a parent looking for toys for your children, charity shops in Ireland have you covered. They offer a vast selection of:
Fiction
Non-fiction
Poetry
Literature
Politics
History
And much more
Some charity shops even specialize solely in books, providing a broad selection of genres and titles. In addition to books, you'll find a range of toys, including pre-loved and new items, as well as LEGO and other household items.
Don't forget to keep an eye out for rare and valuable items like:
Collectible books
LPs
Vintage clothing
Antique Irish memorabilia
It's always worth checking back regularly, as the stock in charity shops is replenished frequently. Shopping for pre-loved books, toys, and other items not only saves money, but also promotes sustainability and supports local communities.
Online Charity Shopping Experience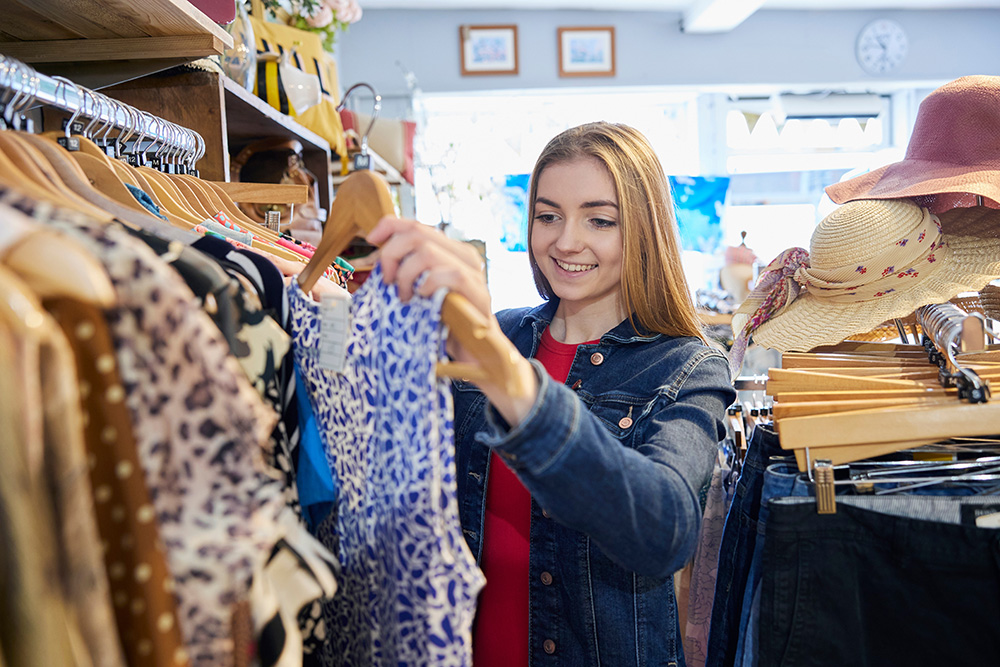 If you prefer shopping from the comfort of your home, online charity shops like Thriftify offer a convenient and eco-friendly way to support local charities. With an extensive range of preloved items donated by individuals and never-worn items donated by retailers, you can shop responsibly while contributing to a good cause.
In the following sections, we'll explore how online charity shopping works and how you can support local charities through your purchases.
How It Works
Shopping online at charity shops like Thriftify is a breeze. Here's how it works:
Browse their website and choose the items you'd like to purchase.
Proceed to checkout.
With each purchase, the shop pays a commission to the charity shopping portal, which then distributes it to the charity, helping fund their programs and initiatives.
Delivery options and costs may vary, but for example, Thriftify offers standard delivery for €4.79 to Irish customers.
Not only does online charity shopping offer a convenient and accessible way to support charities, but it also reduces the environmental impact of shopping. Some benefits of online charity shopping include:
Convenience and accessibility
Reduced carbon footprint
Support for charitable causes
Contribution to a more sustainable future
Making a difference in your community
Choosing to shop online at charity shops contributes to both a more sustainable future and makes a difference in your community.
Supporting Local Charities
When you shop online at charity shops, you're directly supporting local charities such as Enable Ireland, Oxfam Ireland, and Charity Retail Ireland. These organizations provide essential services and support to communities in need. By shopping online, you're helping generate funds that allow these charities to continue their vital work.
Even a small purchase can make a significant impact. For example, it is estimated that as low as €0.10 of every €1 spent in online charity shops in Ireland is directed to local charities. So, the next time you're browsing for something new, consider shopping at an online charity shop and make a meaningful difference to those in need.
Donating to Charity Shops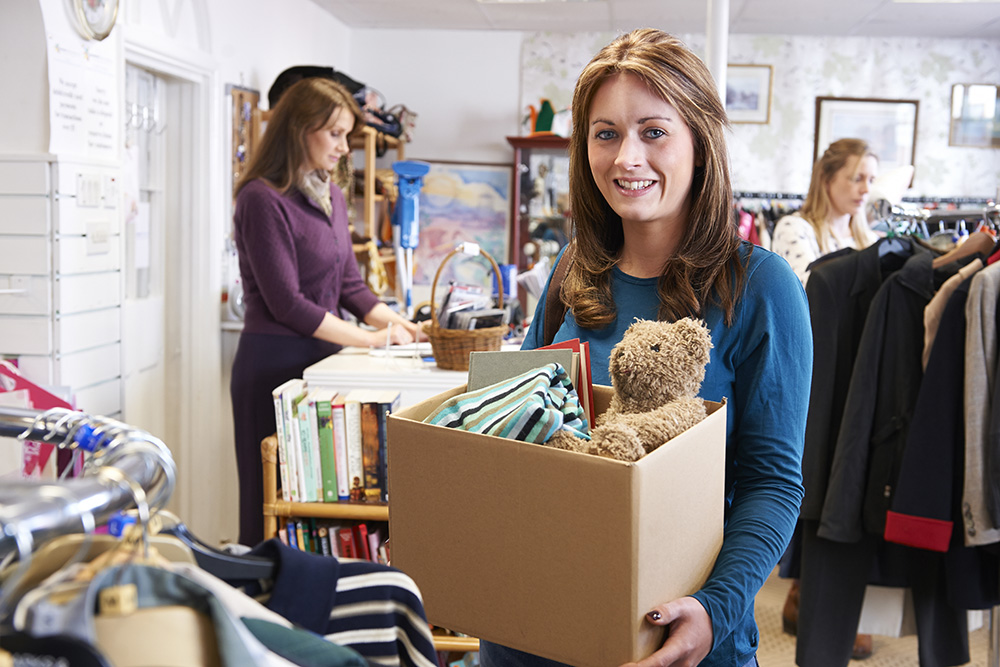 Donating items to charity shops is a fantastic way to give back to your community while decluttering your home. Your donations not only help generate funds for essential services but also contribute to a more sustainable way of living.
In this section, we'll explore what items you can donate, the guidelines to follow, and the impact your donations have on the community.
What to Donate
Charity shops in Ireland gladly accept a range of items, including:
Clothing (men's, women's, and children's)
Footwear
Small home and kitchen items
Books
Bric-a-brac
Giftware
Some shops may also accept furniture donations, but it's always a good idea to check with your local shop beforehand.
When donating items, it's crucial to consider their quality. Make sure the items are clean, in good condition, and suitable for resale. Donating good quality items helps charity shops offer a better shopping experience and generate more funds for their cause.
Donation Guidelines
To ensure your donations are put to good use, it's essential to follow some basic guidelines. First, make sure you donate directly to the charity shops or designated collection points, as this helps maximize the funds raised through the sale of your items. Avoid donating items that are threadbare or heavily damaged, as they may not be accepted or suitable for resale.
Some items, such as electrical goods, are typically not accepted at most charity shops in Ireland. If in doubt, it's best to contact the specific charity shop you plan to donate to and inquire about their guidelines and requirements.
The Impact of Your Donations
Your donations play a vital role in supporting local communities and the environment. Donating items to charity shops helps divert thousands of tonnes of items from landfills, reduces waste, and promotes sustainability. The funds raised through the sale of donated items are used to finance the organization's activities and support their mission.
In addition to the environmental benefits, your donations help create employment and volunteering opportunities, contribute to the circular economy, and support essential services in local communities. So, the next time you're decluttering your home, consider donating to a charity shop and make a lasting impact on both the environment and the lives of those in need.
Volunteering Opportunities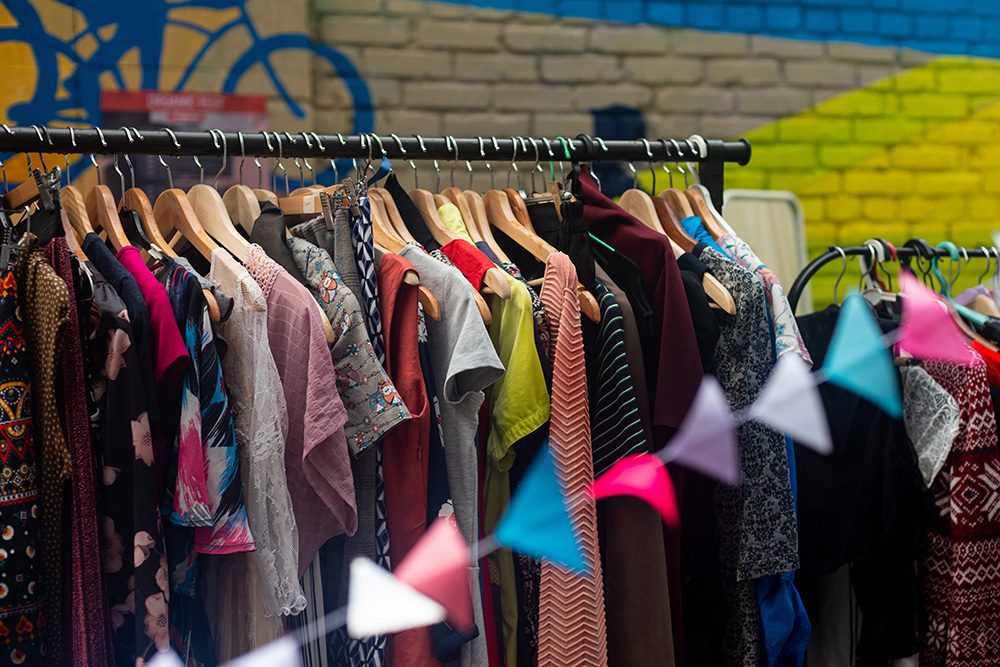 Volunteering at charity shops is a rewarding experience that not only benefits the community but also provides personal growth and development. In this section, we'll explore the different volunteering roles available at charity shops, from in-store positions to behind-the-scenes roles, and how you can get involved.
In-Store Volunteering
In-store volunteering opportunities include preparing goods for sale, sorting donations, pricing stock, assisting customers, and maintaining a tidy shop. Volunteers play a crucial role in creating a welcoming and enjoyable shopping environment, as well as ensuring the charity shop operates efficiently. As a customer service volunteer, you'll be responsible for greeting and engaging with customers, offering assistance with purchases, and providing outstanding customer service.
In-store volunteer roles often require retail sales experience, excellent interpersonal skills, and a passion for vintage and fashion items. Training is typically provided to help you gain the necessary skills and confidence for your role.
Behind-the-Scenes Roles
Behind-the-scenes roles at charity shops involve sorting through donations, preparing items for the shop floor, maintaining stockroom standards, and ensuring the efficient functioning of the shop. Warehouse roles are especially important, as they help with the acceptance, sorting, storage, and preparation of donated items.
Online support positions, such as Customer Service Assistant, Cash Desk Volunteer, and Online Sales Assistant, are also available for those who prefer working remotely. These roles offer a unique opportunity to support charity shops from the comfort of your home while still making a valuable contribution to their cause.
How to Get Involved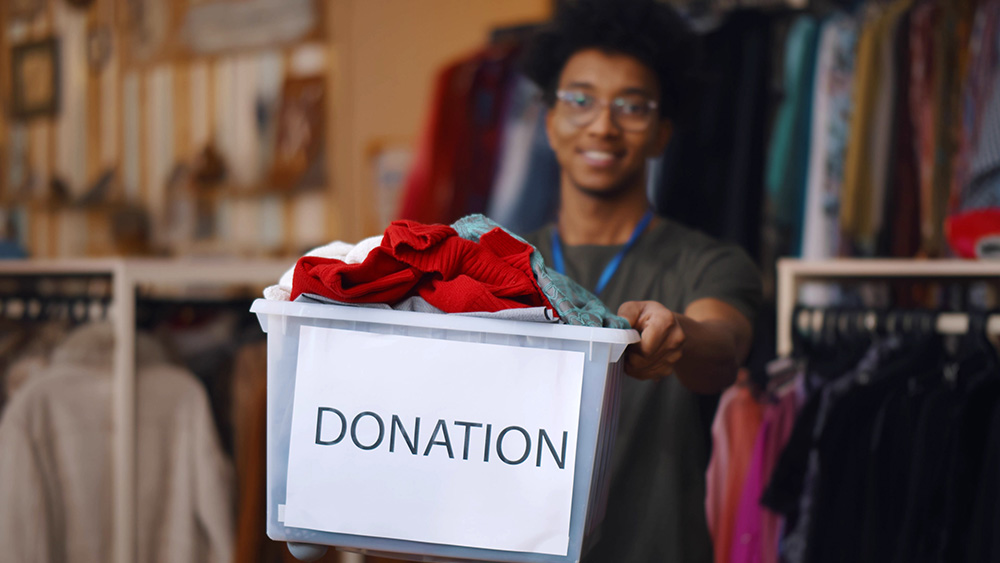 Getting involved in volunteering at a charity shop is easy. To apply, simply register your interest by emailing the Volunteer Coordinator at the specific charity shop or filling out an application form in person. The requirements for volunteering may vary depending on the organization and role, but generally, you must be 18 years or older and fluent in English.
The time commitment for volunteering in Irish charity shops typically requires a minimum of 3-7 hours per week for at least one year. Volunteering your time and skills results in a positive impact on your community, while also allowing you to gain valuable experience and meet new people.
Sustainable Shopping and Supporting Good Causes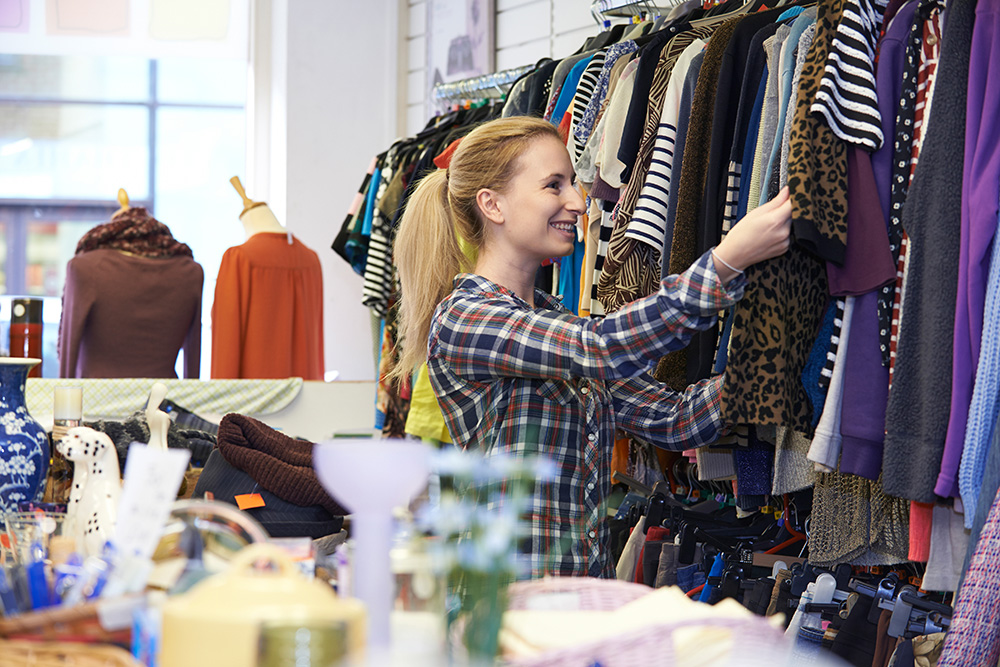 Choosing to shop at charity shops is a powerful way to embrace sustainable shopping and support good causes. In this section, we'll discuss how shopping at charity shops contributes to eco-friendly fashion and supports local communities.
Eco-Friendly Fashion
Eco-friendly fashion is all about choosing clothes and accessories made from sustainable materials and produced in an environmentally responsible manner. Shopping at charity shops means opting for pre-loved items, which reduces waste, promotes sustainability, and minimizes the environmental impact of the textile industry.
So, the next time you're looking to update your wardrobe or find a unique accessory, consider visiting a charity shop. Not only will you discover one-of-a-kind items, but you'll also contribute to a greener future for our planet.
Supporting Local Communities
Shopping at charity shops has a direct impact on local communities in Ireland. The funds generated through the sale of donated items are used to finance essential services and support various community programs and initiatives. Additionally, charity shops provide affordable shopping options for individuals and families, enabling them to access necessary items at reduced prices.
Choosing to shop at charity shops means you save money, find unique items, and contribute to the financial, social, and environmental well-being of local communities in Ireland. So, embrace sustainable shopping and make a difference by supporting charity shops and their good causes.
Summary
Throughout this blog post, we've explored the world of charity shops in Ireland, emphasizing the benefits of sustainable shopping and supporting good causes. By choosing to shop, donate, or volunteer at charity shops, you're making a positive impact on the environment, local communities, and the charities themselves. So, the next time you're looking for a unique item or want to give back to your community, consider visiting a charity shop and discover the many benefits it offers.
Frequently Asked Questions
Does Ireland have charity shops?
Yes, Ireland does have charity shops. The Society of St Vincent de Paul has over 230 local Vincent's charity shops located in every county, while Enable Ireland provides services to children and adults with disabilities and their families from 40 locations in 14 counties. You can also support Enable Ireland by shopping at their online ebay charity shop or donating unwanted items at your nearest clothing bank.
Do charity shops give all money to charity?
Charity shop profits go towards funding the work of the charity, so most of the money generated goes to the charity. Tax concessions may also apply.
What happens to clothes you take to the charity shop?
Clothing taken to a charity shop is either resold in the store or graded and sold on to commercial partners, usually for export to the Global South. Unsaleable clothing may be recycled if the local shop can take it.
What types of items can I find at Irish charity shops?
Irish charity shops offer a wide selection of clothing, footwear, accessories, furniture, household items, books, toys, and more – providing something for everyone.
Can I shop at charity shops online?
Yes, you can shop at charity shops online with services such as Thriftify, providing a great way to support local charities from the comfort of your own home.