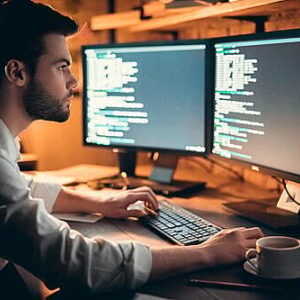 Reply To: LinkedIn value in West Cork
Member

December 24, 2022 at 12:33 pm

Hello Steven – Sorry for the late reply regarding LinkedIn.

I guess it depends on why you want to use LinkedIn. If you are in business and trying to attract new clients, it's pretty much essential.

The first thing I would recommend is that you try and fill in every possible section of your LinkedIn account. Don't leave anything blank.

Next, I would have a look at LinkedIn groups and apply to join ONLY those which are very specifically related to your business sector. Choose those with a high number of existing members. I believe you can apply to join up to 15 groups at one time. Some groups will immediately accept you. Others will immediately reject you. The most common response though is to leave you hanging on "pending".

Leave the pending ones for a month and see how you get on. If you don't get a positive reply within this time, go back and withdraw your application to join. Then apply to another group or groups.

Your LinkedIn success will depend a lot on the number of "connections" you have. So check out some profiles and ask to connect with some people who seem to be talking "sense" and posting interesting articles.

Check out your competitors websites and see if they have a Linkedin Button.

When you apply to connect, add a few words of wisdom in the message box. e.g. I was reading your article about ABC and found it very interesting, I wonder could we connect? Don't just leave the message box blank, it greatly decreases the number who will say "yes".

The best thing about LinkedIn, as far as I am concerned, is that it is a very quick way to generate new contacts and business enquiries as opposed to techniques like SEO which is my field of "expertise" and takes forever. This suggestion applies especially if you are a pre-start, start-up or a comparatively new business.

Read the discussions in the groups you join and add pertinent comments. If you have a blog or a web page that relates to the topic being discussed, please include a link to that specific page/post. (not just a link to your home page.)

The other thing I would highly recommend is to use #Hashtags in your LinkedIn posts.

Incorporating the techniques I have mentioned will give you the best chance of the most people being able to read what you have written and further engage with you.

Your post/comments could get seen by (1) all your LinkedIn connections (2) Members of the LinkedIn Groups to which you belong (3) Anyone searching LinkedIn for the same #Hashtags that you have allocated to your post/comment.

Finally, I am an active member of an excellent, free UK time bank/skillshare group called Economy of Hours. One of their members is an ex-employee of LinkedIn. He is extraordinarily clued up and extremely helpful. I highly recommend you contact him https://app.economyofhours.com/profile/249 – His name is Miguel Garcia – Perhaps mention my name.

I wish you luck. If you (or anyone else) need help with stuff like Google Search Console / Keyword Research / SEO / Ubersuggest etc pls get in touch. My wife and I are both of Irish descent (Skibbereen) but we live in London. I am happy to do a Zoom call.