Lisheens House Skibbereen: A Comprehensive Guide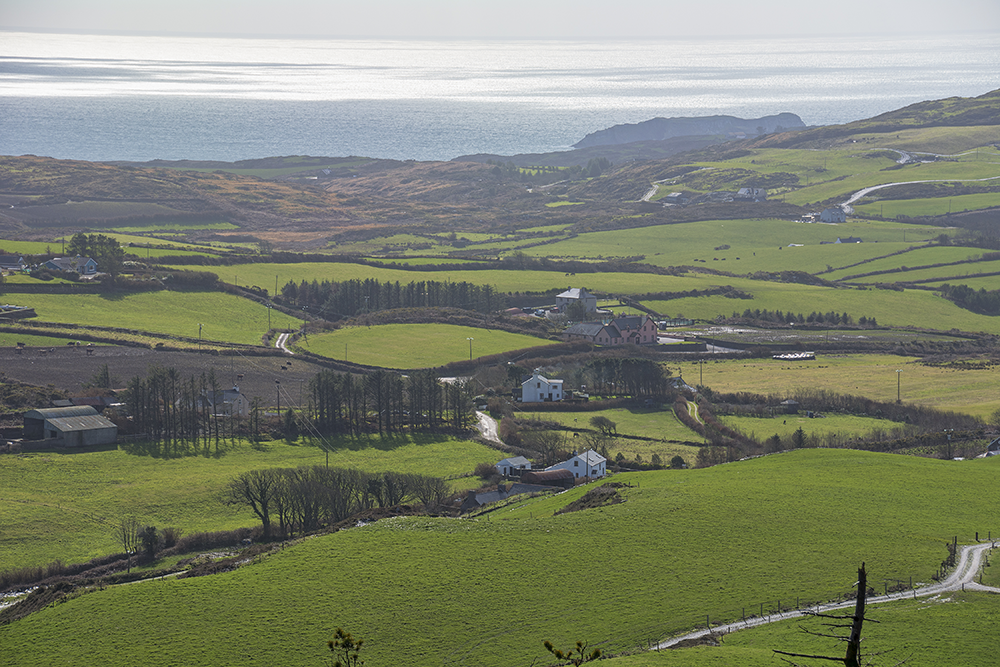 Lisheens House, located in Skibbereen, County Cork, is a dedicated community organization focused on providing mental health support and promoting suicide prevention. Established as a response to the growing need for accessible mental health services in West Cork, Lisheens House offers a range of programmes and initiatives designed to educate, support, and empower individuals to lead healthier, happier lives.
At the heart of Lisheens House is a committed team of professionals and volunteers who work tirelessly to offer a safe space for those struggling with mental health challenges. Through counselling services, education and training programmes, and community-based events, the organization strives to break the stigma surrounding mental health and encourage open, honest conversations around wellbeing. The organization is also involved in fundraising efforts to ensure its continuation and generate awareness about the vital mental health services it provides in West Cork.
Key Takeaways
Lisheens House is a community organization in Skibbereen dedicated to mental health support and suicide prevention
The organization offers counselling, education, and training programmes to empower individuals and break the stigma surrounding mental health
Fundraising initiatives help support the continuation of their mental health services and raise awareness in the West Cork community
Lisheens House: An Overview
Lisheens House is a prominent and resourceful community mental health centre located in Skibbereen, West Cork. It was established to provide support, education, and counselling services to individuals and families coping with mental health issues, suicide prevention, and self-harm.
Situated on Ilen Street, the centre is housed in a three-storey building which enables it to offer a variety of services, courses, and events to the local community. Its prominent location in Skibbereen adds to the visibility and accessibility of the facility, allowing for easy access to its services.
One of the unique aspects of Lisheens House is its dedication to providing free counselling services to the community. By presenting a welcoming and open environment, the centre encourages individuals in need of assistance to seek help without any barriers or limitations.
Additionally, Lisheens House has a significant presence on social media, where they regularly post updates about their services, events, and other community-related news. This online presence plays an essential role in keeping the community informed and engaged with the work they do.
As a non-profit organisation, Lisheens House depends on the generous support of both the community and individuals alike. Through these contributions, they can continue to provide vital services for mental health, suicide prevention and self-harm in Skibbereen and the broader West Cork region.
Mental Health Support Services
Counselling Services
Lisheens House in Skibbereen offers free counselling services to individuals aged 12 and over, who are facing a mental health crisis. Their approach to mental health support focuses on ensuring that those in need have access to professional counselling without waiting lists or financial barriers. The counselling provided by Lisheens House addresses various mental health issues such as depression, anxiety, and stress.
Each person who reaches out for support receives a confidential 6-digit client code to protect their anonymity. The counselling rooms at Lisheens House are designed to create a comfortable and supportive environment for individuals seeking help. In addition to one-on-one counselling, Lisheens House also provides access to complementary therapies, including Mindful Movement, Yoga, Creative Art, and Tai Chi of their centre.
Education and Training Services
Lisheens House not only offers support through counselling but also extends its services to encompass education and training in the Skibbereen community. They believe in disseminating information related to mental health to help destigmatise mental health challenges and foster a supportive environment within the community.
Alongside their mental health services, Lisheens House provides training and support for families, friends, colleagues, and play therapists to better understand and assist those experiencing mental health issues. By increasing the community's capacity to address mental health concerns, Lisheens House contributes to the overall well-being of the Skibbereen residents and beyond.
Through education, training, and support services, Lisheens House effectively addresses mental health crises and offers valuable resources for the local population. These community-centred initiatives create a strong support network, enabling individuals to find help when facing mental health challenges.
Suicide Prevention Initiatives
Lisheens House in Skibbereen is a community-focused mental health charity that aims to prevent suicide and self-harm. Established by Noreen Murphy, who lost her husband to suicide in 2007, this initiative has been working passionately to provide vital resources and support to those in need source.
One of the key services provided by Lisheens House is their free counselling. By offering accessible mental health support, the charity strives to help individuals in crisis and reduce the risk of suicide in their community source. Their trained professionals are available six days a week, making it easier for people to seek help during difficult times.
In addition to counselling, Lisheens House also focuses on education and training. By organising events and workshops, they aim to raise awareness about mental health issues and teach people how to respond when faced with a crisis or someone in need source. The charity's efforts in this regard are instrumental in empowering the community to take a proactive approach to suicide prevention.
Lisheens House also operates a helpline that offers immediate support to individuals in distress. The Community Mental Health Matters Helpline, reachable at 023 888 8888, serves as a critical lifeline for those feeling alone or overwhelmed source. By providing an accessible, confidential outlet for people to voice their concerns or seek guidance, the charity helps to alleviate the burden that often leads to self-harm or suicide.
Fundraising is an essential aspect of the work carried out by Lisheens House, as it allows them to continue offering their valuable services free of charge. Donations received from the community and other organisations are crucial in ensuring the charity's sustainability and reach source.
In conclusion, Lisheens House's dedication to suicide prevention through free counselling, education, training, and their helpline significantly contributes to the mental well-being of the Skibbereen community. Their tireless work and commitment are vital in combating suicide and offering support to those in need.
Funding and Management
Lisheens House, a mental health-focused charity in Skibbereen, relies primarily on the resale of donated, second-hand furniture as its main source of income. This innovative funding model enables the organisation to grow, develop, and expand its services. At present, the charity does not receive any government funding but is dedicated to maintaining compliance with the Guidelines for Charitable Organisations on Fundraising from the Public (Charities Regulator 2017).
Though the community's support in the form of donations, Lisheens House has established three furniture shops in West Cork: Skibbereen, Clonakilty, and Bandon. The income generated from these shops allows the charity to offer a wide range of mental health support services in the area. In addition to donations, Lisheens House also collaborates with Clann Credo Community Loan Finance, which provides funding for community development projects and initiatives.
The management of Lisheens House consists of a dedicated team led by Noreen Murphy, who founded the charity in memory of her late husband, Mick Kearns. The team is also backed by the guidance and support of John Lonergan, the former Governor of Mountjoy Prison. Together, they are committed to addressing the mental health needs of their community while navigating the challenges posed by the lack of consistent state funding.
In conclusion, Lisheens House in Skibbereen operates with a unique funding model, relying on community donations and the resale of second-hand furniture as a primary income source. Despite not receiving government backing, the organisation remains steadfast in its commitment to providing mental health services to the local population, thus highlighting the importance of adequate management and effective partnerships.
Community Impact and Engagement
In Skibbereen
Lisheens House, a community-based mental health organisation, has made a significant impact on the lives of many individuals and families in Skibbereen. Located on Ilen Street, this counselling service aims to raise awareness about mental health issues and provide support to those in need. By offering various therapeutic services, Lisheens House has become a safe haven for people experiencing challenging times in their lives.
Within Skibbereen, Lisheens House actively engages with the community, organising events and support groups which cater to mental wellbeing. This proactive approach has established the organisation as an essential resource for the town and its surrounding areas.
In West Cork
Lisheens House has extended its reach beyond Skibbereen, positively affecting the wider West Cork community, including towns like Bantry, Clonakilty, Bandon, and Dunmanway. The suicide prevention charity has recently purchased a three-storey building on North Street, Skibbereen, aiming to offer mental health services to children and adolescents across the region.
By focusing on the specific needs of young people and their families, the organisation has recognised the importance of early intervention in mental health treatment. With this new centre in place, Lisheens House demonstrates its commitment to improving the wellbeing of the entire West Cork community.
In summary, Lisheens House has made a considerable difference in Skibbereen, as well as in other towns across West Cork. Their dedication to promoting mental health, engaging with the community, and providing necessary services has positively influenced the lives of countless families and individuals in the region.
Media Coverage
Lisheens House in Skibbereen has garnered attention from local media outlets like the Southern Star and Changing Ireland, both highlighting its role in providing mental health services within the community.
The Southern Star reported on the establishment of West Cork's first independent child and adolescent mental health services centre. Lisheens House secured a North Street building which will be transformed into a purpose-built centre for young people and their families to access mental health support.
Furthermore, Changing Ireland emphasised the proactive approach taken by Lisheens House in addressing mental health needs in Skibbereen. They praised the organisation for its efforts in demonstrating how local communities can make a difference in mental health services. However, the article also mentioned the noticeable gaps in Ireland's mental health services.
Lisheens House's opening of new premises in Skibbereen gained coverage in a Southern Star article written by Siobhan Cronin. The event was marked by the attendance of John Lonergan, former governor of Mountjoy Prison, and other local figures such as Jim Daly TD and Margaret Murphy O'Mahony TD who voiced their support for the organisation.
Their social media presence, as evident on the Facebook page of Lisheens House, reveals how they share news, events, and updates with the local community, emphasising the organisation's mission of preventing suicide and self-harm.
Overall, the media coverage involving Lisheens House demonstrates the essential role it has played in supporting Skibbereen's community by addressing mental health needs, particularly for children and adolescents.
Challenges and Responses
During Covid-19
Lisheens House in Skibbereen, a community-centred mental health charity, faced numerous challenges during the Covid-19 pandemic. The charity, founded in 2014 by Noreen, following the loss of her husband Donal to suicide, has been providing free counselling, training, and support to individuals experiencing mental health crises.
During the global pandemic, the demand for mental health services significantly increased. Lisheens House had to adapt to this heightened need while also ensuring the safety of its clients and staff. Like many organisations, they shifted many of their services online, offering virtual counselling sessions and support. This change allowed them to continue helping people in need, albeit in a different format.
The charity also experienced a decline in in-person sales and views at their training and support centre due to Covid-19 restrictions. To maintain financial stability, they turned to alternative fundraising methods, such as online campaigns and virtual events.
One of the challenges for the charity during this period was staying connected to the community. With limited opportunities for face-to-face interactions, they needed to find new ways to engage with individuals and promote mental well-being. Utilising social media and their website, Lisheens House was able to share resources and information while maintaining a virtual presence.
Furthermore, the organisation faced setbacks in their planned sport-related events, which typically serve as fundraisers and help raise awareness about mental health. Adjusting their approach included hosting virtual sports events or promoting physical activity challenges, which encouraged participants to maintain their mental and physical health while supporting the cause.
Despite the various challenges brought about by Covid-19, Lisheens House displayed adaptability and resilience in their response. Their commitment to providing mental health support did not wane, and they continued finding innovative ways to get through the pandemic without compromising the quality of their services.
Frequently Asked Questions
What are Lisheen House services?
Lisheens House offers community-focused mental health services, focusing on suicide prevention and self-harm support. They provide counselling services, support groups, and mental health education to people in need and their families.
What are the opening hours of Lisheens House in Skibbereen?
Specific opening hours for Lisheens House in Skibbereen are not mentioned in the search results, but you can contact them through their helpline at 023 888 8888 or office at 028 51950 for further information.
How to contact Lisheens House in Skibbereen?
You can contact Lisheens House in Skibbereen by calling their helpline at 023 888 8888, or their office at 028 51950. Additionally, you can email them at [email protected].
Where is Lisheens House located in Skibbereen?
Lisheens House is located at Ilen Street, Skibbereen, Co Cork, P81W890, Ireland.
Do they accept second-hand furniture donations?
There is no information regarding second-hand furniture donations in the search results. It is best to contact Lisheens House directly to inquire about specific donation opportunities.
What is the primary focus of Lisheens House charity?
The primary focus of Lisheens House charity is to prevent suicide and self-harm. They aim to support individuals experiencing mental health issues and their families by providing necessary resources and services within the community.