Timebank Notice Board
While our notice board started off servicing the local areas of Clonakilty, Banty, and Skibbereen in West Cork. It is growing and you can now filter your results for any county in Ireland.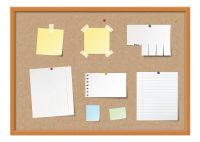 I have time to help out in the shop or any other things needed in Skib if anyone is able to give me a lift
Welcome to Our Timebanking Notice Board! In the spirit of community collaboration, this page serves as a unique hub where neighbors, friends, and community members can come together to trade skills and services without the need for money. Whether you're looking to share your talents or seek assistance from someone with a specific expertise, you've come to the right place. Our Timebanking Notice Board offers a simple and efficient way to connect with others in your area who believe in the value of time over currency. 
About Timebank Notice Board:
Timebank Notice Board is your premier platform for community engagement not only in Skibbereen, Clonakilty, and Bantry but across all of Ireland. Initiated as a dedicated service for the vibrant communities of West Cork, we've expanded our reach, providing all members in Ireland access to our rapidly growing noticeboard. We're passionate about connecting locals, promoting skill-sharing, and fostering a deep sense of community. Whether you're from the heart of West Cork or the farthest corners of Ireland, join us and be a part of this transformative initiative!