Skibbereen: A Vibrant Hub in West Cork with Timebank Ireland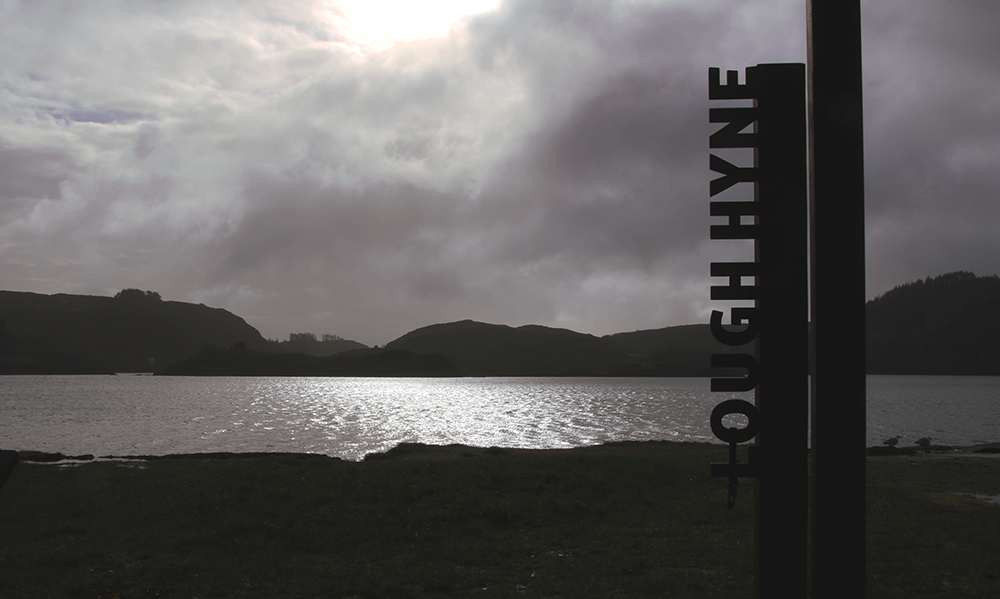 Welcome to Skibbereen, a vibrant hub nestled in the heart of West Cork, Ireland. Known as the home of Timebank Ireland, this charming town is brimming with history, culture and community spirit.
A stay in Skibbereen provides a chance to become part of the neighbourhood. From engaging with the Timebank Ireland community to exploring unique attractions – there's something for everyone!
The bustling markets and delightful cuisine are just some highlights that await you here. Every corner turned unveils another layer of Skibbereen's rich heritage.
Whether it's participating in exciting activities or unwinding amidst nature – Skibbereen ensures a memorable experience. Let's embark on this journey together!
Table of Contents:
Explore Skibbereen: The Home of Timebank Ireland
Nestled in the heart of West Cork lies the vibrant community known as Skibbereen town. It's not just a picturesque Irish locale; it is also where you will find Timebank Ireland thriving.
The town's history and its incredibly hospitable locals make every visit to this part of Ireland memorable. Let us take you on an exploration journey through this charming place.
A Journey Through History
Skibbereen boasts a rich tapestry that weaves centuries-old tales from the era of the MacCarthy Reagh dynasty to Roger de Montfort's rule and beyond into modern times. This resilient community has seen many ups and downs but continues to thrive with vigour.
This was one area that bore the brunt during the Great Famine when mass graves became all too common for those who didn't survive these harsh times. These historical events are kept alive today at local heritage centres, allowing visitors insight into our past while ensuring such tragic moments aren't forgotten by future generations.
Fostering Community Spirit
Situated along the banks of the River Ilen, historically called Inisherkin, present-day Skibbereen exemplifies a strong communal spirit evident in initiatives like the Timebank Ireland project, offering people the opportunity to exchange services using time credits rather than money – thereby fostering stronger relationships within neighbourhoods and supporting local skills and talents simultaneously.
All these elements combined make Skibbereen more than just any ordinary living space – it becomes a supportive environment where everyone contributes towards making their locality better each day, truly embodying what 'community' stands for. And trust me, there's nothing quite like being part of full Irish breakfast conversations amongst friendly locals eager to share stories about their beloved hometown with visitors from around the world.
Bountiful Natural Beauty
If natural beauty stirs your soul, then look no further because nature lovers have plenty to explore here. Starting with Lough Hyne, a saltwater lake teeming with marine life, perfect for sea angling enthusiasts. Visit Fastnet Rock, standing proudly amidst the Atlantic waves, providing breathtaking views for adventure
Key Takeaway: 
Skibbereen, nestled in West Cork, is more than just a picturesque Irish town. It's a vibrant community with rich history and communal spirit that thrives through initiatives like Timebank Ireland. Its natural beauty coupled with engaging locals makes every visit an unforgettable journey.
Experience Timebank Ireland's Support for the Local Community
The heart of Skibbereen town, in West Cork, beats with a vibrant sense of community spirit. A key component that fuels this unity is TimeBank Ireland, an initiative aimed at fostering stronger connections among locals through skill and time exchange.
A Model Built on Mutual Aid
This innovative model is essentially based on mutual aid. Members offer their skills to others within the community and earn credits in return, which can then be exchanged when they need services themselves.
Promoting equality by acknowledging everyone's contributions irrespective of their background or profession, this system not only supports those who need assistance but also encourages social interaction amongst residents. This combined makes Skibbereen a tight-knit neighbourhood where neighbours are more than just acquaintances.
Cultivating Skill Sharing & Lifelong Learning
Beyond mere reciprocity lies another beautiful aspect – lifelong learning fostered through skill sharing. Whether you're an expert baker willing to share your secret recipe or someone skilled at DIY tasks around the house, there's always room for knowledge exchange via TimeBank Ireland.
In addition to personal benefits like acquiring new abilities without any monetary transactions involved, this platform allows people from all walks of life to connect with each other, thereby enriching both personal lives and our broader West Cork area alike.
Social Impact Beyond Borders
The ripple effects extend beyond immediate surroundings too. By participating in initiatives such as these, we contribute towards creating resilient communities globally – one small step at a time.
Roger de Montfort once said, "the smallest act can have a profound impact". Participants often report improved wellbeing due in large part to feeling socially connected. Additionally, knowing they're making a positive difference locally gives them a sense of purpose and fulfillment otherwise lacking in day-to-day routines of modern living. So why wait? Get involved today and start reaping rewards right away.
Key Takeaway: 
Skibbereen's community spirit is amplified by TimeBank Ireland, a mutual aid initiative promoting skill exchange and lifelong learning. This model encourages social interaction, equality and resilience within the neighbourhood while extending its impact beyond borders. It fosters personal growth, social connection and a sense of purpose among participants.
Enjoy a Variety of Activities in Skibbereen
The heart and soul of West Cork, Skibbereen town offers an array of activities for everyone to enjoy. From outdoor adventures to cultural experiences, this bustling hub is brimming with opportunities.
Dive into Outdoor Pursuits
In the realm of outdoor pursuits, there's no shortage here. Lough Hyne invites you on both day and night kayaking trips across its unique saltwater lake; it's Ireland's first marine nature reserve. For those keen on sea angling or who fancy visiting Fastnet Rock, get ready for some thrilling expeditions.
Sherkin Island's Silver Strand also beckons beach lovers with open arms. Historically called Inisherkin, these pristine sandy shores are perfect for picnics or simply soaking up the sun.
Immerse Yourself in History & Culture
If history intrigues you, then prepare yourself as we take a trip back in time at our renowned Heritage Centre that unveils two pivotal chapters from Irish history: The Great Famine and Fenian Movement through engaging exhibitions. A walk along the 'Skibbereen Trail' will further enlighten you about mass graves left behind by famine victims while monuments stand tall, honoring local heroes like Roger de Montfort from the Maccarthy Reagh Dynasty.
Treat Your Taste Buds
Culinary enthusiasts rejoice. A variety of Skibbereen restaurants showcasing mouth-watering dishes awaits your discovery. Rui Vale Sousa serves full Irish breakfasts sure to satiate morning hunger pangs, whereas Church Restaurant Skibbereen takes fine dining up several notches using locally sourced ingredients. You can't miss out on savoring traditional pub grub amidst lively music at one of the many welcoming pubs left around town.
Mingle With Locals
We're known far and wide for our incredibly hospitable locals always eager to share stories about their beloved hometown over a pint or two. This sense of community spirit is only amplified during events organized by Timebank Ireland, where skills and services are exchanged, creating strong bonds within community members.
Key Takeaway: 
Skibbereen, the heart of West Cork, is a treasure trove of activities. From exploring Ireland's first marine nature reserve to immersing yourself in local history and feasting on delectable cuisine – there's something for everyone. Plus, with Timebank Ireland fostering community spirit through skill exchange events, you'll feel right at home.
Visit Local Attractions
A visit to Skibbereen, West Cork offers a myriad of attractions that provide insights into its rich history and culture. From historical landmarks to natural wonders, the town is filled with experiences waiting for you.
The Remarkable Skibbereen Heritage Centre
No trip to this charming Irish town would be complete without exploring the Skibbereen Heritage Centre. Housed in an old gasworks building on Upper Bridge Street, it presents two compelling exhibitions – one chronicling the Great Famine and another showcasing Lough Hyne's unique marine life.
This saltwater lake near our vibrant Skibbereen town has been studied by scientists since 1886 due to its diverse flora and fauna. Your visit here will provide enlightening knowledge about Ireland's first Marine Nature Reserve as well as poignant reminders of mass graves from the devastating era of The Great Famine.
Fancy a short ferry ride? Sherkin Island or Inisherkin awaits. Known for beautiful beaches like Silver Strand offering stunning views over Roaring Water Bay; it holds significant archaeological interest too with remnants dating back to Roger de Montfort who landed here during Norman times in 1177.
Ilen River Walks & Sea Angling Experiences
If tranquillity amidst nature is what you seek, then Ilen River trails are just right. These serene paths combined make Skibbereen the perfect spot for walkers while also providing opportunities for bird watching along river banks teeming with wildlife.
For those more inclined towards sea angling than walking trails, Rui Vale Sousa – a renowned Cork whale watching guide – offers trips around Fastnet Rock where sightings of minke whales are common in the summer months.
Historical Sites That Tell Stories
Intriguing places such as Abbeystrewry Churchyard serve as poignant reminders of the past, containing unmarked mass graves from famine times when thousands perished from starvation and disease.
The Castle ruins at Oldcourt hold tales of the Maccarthy Reagh dynasty
Key Takeaway: 
Skibbereen, West Cork is a treasure trove of experiences. With historical landmarks like the Skibbereen Heritage Centre and Abbeystrewry Churchyard, natural wonders such as Lough Hyne and Ilen River trails, or even sea angling trips with local experts – it's an Irish gem just waiting to be explored.
Taste Delicious Cuisine
Skibbereen, a gem nestled in West Cork, is celebrated for its gastronomic delights. The combination of Skibbereen's rich agricultural heritage and the fresh bounty from the Atlantic Ocean gives birth to an exceptional culinary landscape.
The Church Restaurant Skibbereen: A Culinary Sanctuary
Housed within a beautifully restored Methodist church, The Church Restaurant presents diners with a unique blend of history and taste. This restaurant boasts menus that evolve seasonally to highlight locally sourced ingredients at their peak.
Famed not only for full Irish breakfasts but also lavish Sunday roasts, this eatery stands as a testament to Ireland's traditional cuisine served up by incredibly hospitable locals who infuse every meal with warmth and authenticity.
Dive into Seafood Delights
Beyond terrestrial fare, Skibbereen restaurants offer photos depicting tantalising seafood dishes harvested off the coast of West Cork. From Sherkin Island's Silver Strand comes freshly caught lobster and crab, while sea angling trips contribute daily catches such as mackerel or cod, which feature prominently on many local menus.
Rui Vale Sousa's fish shop provides locally sourced hake or monkfish ready for your own home-cooked meals – perfect if you're feeling inspired by all those delicious flavours.
Pubs Offering Traditional Fare
Another stop on our food tour through town sells artisanal bread made using age-old methods; these loaves serve as ideal accompaniments whether it be lunchtime sandwiches or evening cheese boards paired perfectly alongside craft beers brewed right here in West Cork.
No journey would be complete without stepping foot inside one (or more) of Skibbereen's pubs where photos often depict patrons relishing hearty pub grub along with live music sessions showcasing talented local musicians.
Shop at Local Markets
The local markets in Skibbereen town are not just places to shop; they're experiences. Each market is a unique showcase of the incredibly hospitable locals and their passion for West Cork's vibrant culture and heritage.
So, what can you expect when shopping at these bustling bazaars? Let's delve into it.
Farmers' Market: A Symphony of Freshness
If your idea of bliss involves fresh produce straight from the farm, then you'll love our Farmers' Market. Every Saturday morning, this place comes alive with stalls laden with locally grown fruits, vegetables and herbs that have been harvested only hours before making their way to your basket.
In addition to food items such as ingredients for full Irish breakfasts or homemade jams perfect for scone lovers, there's also an array of plants on offer. Whether ornamental flowers catch your eye or vegetable seedlings ready for planting pique your interest, we've got something here that will tickle every green thumb.
Craft Market: Uncover Handcrafted Wonders
A treasure trove awaits craft enthusiasts at Skibbereen's Craft Market. Here, artisans display stunning creations inspired by everything from Lough Hyne's saltwater lake scenery to Sherkin Island's Silver Strand beauty.
You may even find photographs capturing moments around River Ilen or paintings depicting historically significant sites like Great Famine mass graves – each piece tells its own tale about life in this captivating part of Ireland.
For those who enjoy hunting down rare collectables, visiting one of Skibbereen's vintage fairs should be high on the list. These events provide an opportunity to discover hidden gems amongst antique furniture pieces reminiscent of Rui Vale Sousa era designs or old books chronicling Fenian movement history.
This fair isn't limited solely to antiques though; retro clothing aficionados might stumble upon collections echoing Roger de Montfort period styles while music buffs could uncover vinyl records featuring melodies harking back to the Maccarthy Reagh dynasty times. All under one roof.
Key Takeaway: 
Skibbereen's local markets are a vibrant celebration of West Cork culture. From the Farmers' Market's fresh produce and plant offerings, to handcrafted wonders at the Craft Market inspired by local scenery, and rare collectables at the Vintage & Antiques Fair, there's something for everyone in this bustling hub.
Take Part in Community Events
In the heart of West Cork, Skibbereen town is a hub for community events that celebrate its rich history and vibrant culture. These local gatherings offer an opportunity to connect with incredibly hospitable locals who are passionate about their heritage.
Festivals Celebrating Local Heritage
The yearly art occasion is one of the most expected festivals in Skibbereen's diary. This celebration showcases various forms of art from music and theatre to poetry readings, all set against the backdrop of our historic town.
Apart from cultural festivals, sporting traditions also hold a special place in this part of Ireland. The Open Golf Tournament at Skibbereen & West Carbery Golf Club attracts golf enthusiasts far and wide every year – it's an event deeply rooted in tradition dating back to Roger de Montfort's time during the 12th-century Norman invasion.
Cultural Workshops and Concerts
If you're keen on learning new skills or brushing up your artistic talents while immersing yourself into Irish culture first-hand, Timebank Ireland – Skibbereen offers workshops throughout the year. You can learn traditional Irish dance steps or try pottery making under expert guidance like Rui Vale Sousa.
For those inclined towards music, concerts featuring both established artists as well as emerging talent from around Ireland often take place at venues such as Church Restaurant Skibbereen offering great acoustics amidst historical settings.
Historical Commemorations
Sensitive yet important aspects like Great Famine mass graves sites' commemorations remind us all about our shared past while highlighting how far we've come since those challenging times under MacCarthy Reagh dynasty rule during the famine years (1845-1850). Participating helps honor ancestors who endured hardships while providing perspective on present-day issues related to food security globally.
Nature-Based Activities
Lough Hyne: Skilfully combined make Skibbereen experience unforgettable by exploring Lough Hyne's unique saltwater lake ecosystem which holds immense ecological importance.
Ilen River:
Key Takeaway: 
Skibbereen, the vibrant West Cork hub, offers a rich tapestry of community events celebrating local heritage and culture. From annual arts festivals to traditional sports tournaments and cultural workshops with Timebank Ireland – Skibbereen, there's something for everyone. Don't miss out on historical commemorations or exploring unique ecosystems like Lough Hyne.
Unwind with Nature Walks in Skibbereen
The town and its surrounding area offer an abundance of opportunities to unwind through various walking trails.
Here are some paths that will allow you to experience everything from tranquil saltwater lakes, flowing rivers, sandy beaches, and even historic sites connected to Ireland's Great Famine.
Lough Hyne: A Unique Saltwater Lake
The first stop on your journey should be Lough Hyne. Located just southwest of Skibbereen town, this unique marine reserve is a paradise waiting to be explored. Traversing the pathways encircling Lough Hyne provides gorgeous scenery at each bend, explaining why it's become a favoured destination for both tourists and residents.
If wildlife spotting excites you, then make sure not to miss out on climbing up Knockomagh Hill where panoramic vistas across Lough Hyne await. It's also home to rich biodiversity, making it ideal for those interested in local fauna as well.
Ilen River Trail: Follow The Flowing Waters
Your next adventure awaits alongside the serene waters of River Ilen, which originates from Mullagmesha Mountain before winding its way down towards Baltimore Harbour. This peaceful stroll offers unspoilt rural scenery along with chances to spot otters and kingfishers, often seen here.
Rui Vale Sousa Bridge is a perfect photo opportunity, so don't forget to pack your camera either.
Sherkin Island's Silver Strand: Seaside Serenity
Fancy a seaside walk? Then hop onto a short ferry ride over to Sherkin Island and visit the beautiful sandy beach known as Sher
Connect with Locals
The heart of Skibbereen is its community. The locals, known for their warmth and hospitality, are passionate about their town and always ready to share stories that make up the rich tapestry of Skibbereen's history.
Incredibly Hospitable Locals
A walk around Skibbereen town will introduce you to a friendly populace eager to guide visitors through local attractions or recommend hidden gems in the area. Their love for this West Cork jewel shines brightly in every interaction.
Fascinating conversations often ensue; discussions might centre on historical figures like Roger de Montfort from the MacCarthy Reagh dynasty or significant events such as the Fenian movement which have left indelible marks on Ireland's past. These exchanges offer an intimate understanding of Skibbereen beyond what any travel brochure could provide.
Captivating Local Stories
Locals' tales often find a platform at traditional pubs where they regale listeners over pints with anecdotes involving Sherkin Island's Silver Strand, historically called Inisherkin, or thrilling accounts related to sea angling expeditions led by renowned guides such as Rui Vale Sousa.
Sometimes these narratives take sombre tones when recounting mass graves dating back to Great Famine times – stark reminders of the resilience demonstrated by this community throughout history.
Your experience here becomes more textured and profound thanks to these shared insights – making your visit truly unforgettable.
Dining Recommendations From Locals
Ireland's culinary culture plays out vividly within full Irish breakfasts served across various eateries. As part of connecting with locals, don't miss savouring meals recommended by popular spots including Church Restaurant Skibbereen where delicious fare meets historic charm.
If seafood tickles your palate, then suggestions may include visits to Fastnet Rock Oyster Farm located near Lough Hyne – Europe's only inland saltwater lake offering unique biodiversity. Here you'll get first-hand insights into sustainable oyster farming practices while enjoying mouth-watering delicacies from the fresh Atlantic waters.
Nature Experiences Suggested By Residents
Loving
Key Takeaway: 
Immerse yourself in Skibbereen's rich history and vibrant community. Engage with the locals, who are always eager to share fascinating tales of historical figures and events over a pint at traditional pubs. Savour local cuisine recommended by residents, while gaining insights into sustainable oyster farming practices.
FAQs in Relation to Skibbereen
Why is Skibbereen famous?
Skibbereen is renowned for its rich history, particularly during the Great Famine. It's also a vibrant cultural hub with Timebank Ireland based here.
What happened in Skibbereen, Ireland?
In the 1840s, Skibbereen was severely affected by the Great Irish Famine. Today, it's a thriving town known for community engagement through initiatives like Timebank Ireland.
Is Skibbereen a nice town?
Absolutely. With an array of local attractions, delightful cuisine, and friendly locals, Skibbereen offers visitors an authentic Irish experience.
How was Skibbereen affected by the famine?
The Great Famine hit hard in the mid-1800s, causing significant hardship and population decline. However, resilient locals have since transformed it into a lively West Cork hub.
Conclusion
Skibbereen, a vibrant hub in West Cork, has unveiled its rich tapestry of history and culture.
You've discovered how Timebank Ireland strengthens the local community with various initiatives.
A plethora of activities have been explored, from outdoor pursuits to cultural events.
The unique attractions that make Skibbereen special have left an indelible impression on you. Historic sites, museums, and galleries galore!
Your palate has savoured some delightful cuisine at the town's restaurants and cafes.
Browsing through local markets for fresh produce and handmade crafts was an experience in itself!
You've felt the pulse of Skibbereen by participating in community events – festivals, concerts, and workshops aplenty throughout the year.
Nature walks amidst beautiful parks or trails allowed you to unwind perfectly within this charming Irish town.
Friendly locals shared their stories about their beloved hometown – further enriching your journey into Skibbereen's heartland.
Intrigued? Eager to delve deeper into this vibrant community? Join us at Timebank Ireland.