Volunteer Ireland: Explore Volunteering Opportunities in 2023

Volunteer Ireland: Explore Volunteering Opportunities in 2023
Are you ready to make a difference and embark on an unforgettable journey while volunteering in Volunteer Ireland? In this blog post, we'll explore various volunteering opportunities, including timebanking, local events, and international volunteer experiences. We will also discuss National Volunteering Week, volunteer management best practices, and resources to help you succeed in your volunteering endeavors. So let's dive into the world of Volunteer Ireland and make a lasting impact.
Key Takeaways
Timebanking is a form of reciprocal volunteering

Timebanking, a truly innovative way to volunteer, allows individuals to exchange services and skills within their community. Participating in timebanking offers the following benefits:
Allows you to contribute to your local community
Ensures you receive support from your neighbors when needed
Fosters community involvement
Helps create a lasting change socially and environmentally
Connecting with your local volunteer center team enables you to discover timebanking opportunities and other ways to contribute positively to your community. Volunteering abroad in Ireland also offers invaluable international work experience and the chance to celebrate the positive impact of volunteering. So, why not seize this opportunity to create a difference in people's lives while gaining valuable skills and experiences?
Discovering Volunteer Opportunities in Ireland

Ireland is full of inspiring volunteer opportunities, from helping children and the elderly to supporting people with special needs. Engaging in meaningful voluntary activities allows you to make a positive impact on local communities, giving you the satisfaction of contributing to a better future.
This section explores various means of finding volunteer opportunities in Ireland, including local volunteer centers, support services, and recruitment strategies.
Local Volunteer Centres
Local Volunteer Centres play a crucial role in spreading the word about volunteering and motivating people to get involved. These centers can easily refer suitable volunteers to organizations, making the process of finding volunteers incredibly simple and efficient. Connecting with your local Volunteer Centre grants you access to invaluable support and advice from the volunteer centre team, maximizing your volunteering experience.
Organizations seeking passionate volunteers can take advantage of local Volunteer Centres and promote their volunteer roles on www.i-vol.ie, a fantastic platform to find enthusiastic volunteers. So, whether you're an individual looking to volunteer or an organization seeking volunteers, local Volunteer Centres are an essential resource to help you find the perfect match.
Support for Volunteering
There are various support services available for volunteers in Ireland. Some of these include:
Volunteer Ireland: the national volunteer development organization and a support body for local Volunteer Centres, offers incredible support and resources to help you in your volunteering journey.
Community Volunteers: a program that provides fantastic support and amazing opportunities for volunteering in Ireland.
Voluntary Service International: another program that offers support and opportunities for volunteering in Ireland.
These organizations are dedicated to helping volunteers and ensuring a positive volunteering experience.
Local Volunteer Centres also offer stimulating training in volunteer engagement and invaluable resources on best practices in volunteer management. Accessing these resources and support services enhances your volunteering experience and helps you make a significant impact on local communities.
Recruiting Volunteers
Organizations seeking volunteers can explore various initiatives like eco-farming projects, environmental conservation, and more. Participating in these exciting volunteer opportunities enables you to make a tangible difference in your local community and contribute to a greener future.
To attract potential volunteers, organizations can utilize a multichannel approach, including:
Online platforms
Social media
Word of mouth
Traditional media
Promoting your volunteer roles on platforms like i-vol.ie helps you reach a wider audience and find enthusiastic individuals eager to join your cause.
Community Involvement through Volunteering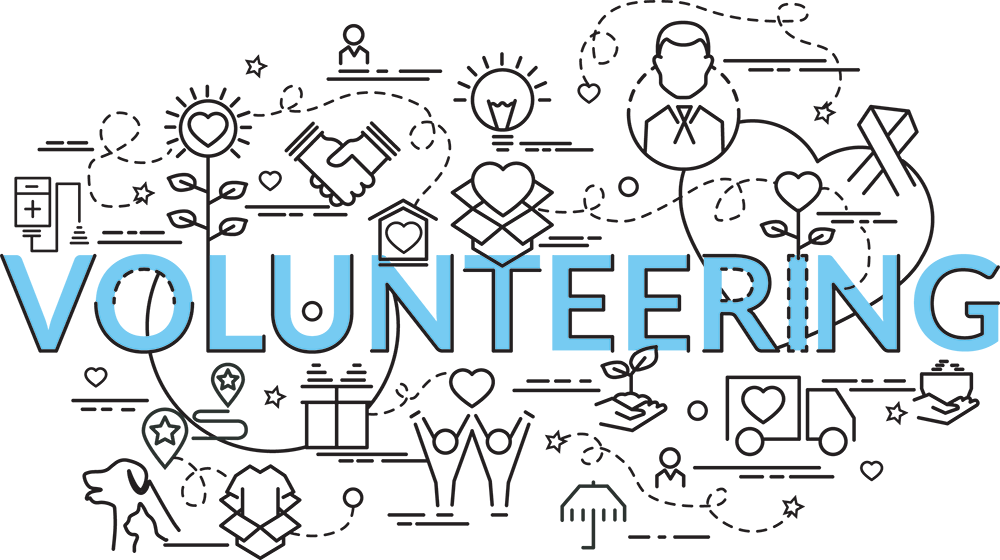 Engaging with your community through community work and meaningful voluntary activity is an excellent way to make a positive difference, foster meaningful connections, and celebrate volunteering. By choosing to support volunteering, you contribute to the overall well-being of your community.
This section delves into how to participate in local events and the process of ensuring safety through Garda vetting, crucial for a secure environment for all volunteers and community members.
Participating in Local Events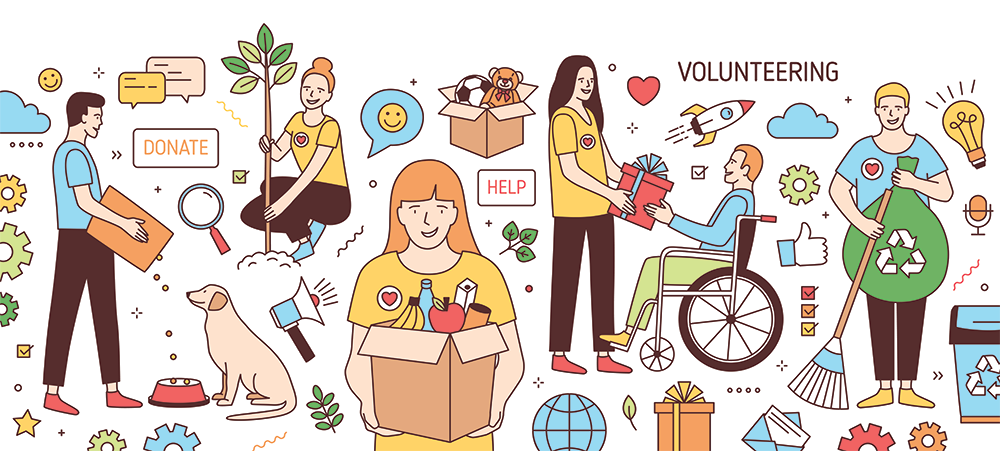 Volunteering for local events is a fantastic way to get involved in your community and make a positive impact. Examples of events you can volunteer for include:
Festivals
Concerts
Sports events
Community clean-ups
Participation in these events fosters relationships within your community, expands your understanding of the area, and contributes to a better future with equal opportunities.
To discover exciting local events in Ireland, you can explore websites such as:
Eventbrite
Discover Ireland
My Ireland Tour
All Events
Joining these events not only allows you to aid your community, but also helps in creating unforgettable memories and lasting connections.
Garda Vetting and Safety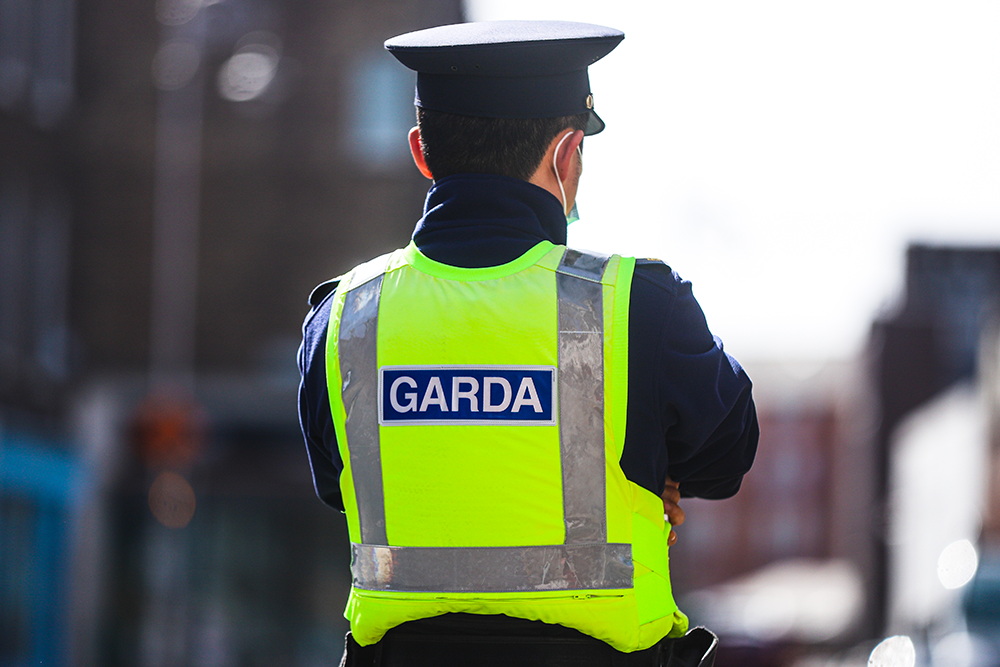 Garda vetting is a process of background checks conducted by the Gardaí (Irish police) to ensure the safety of volunteers and those they work with, particularly when working with children or vulnerable adults. It is vitally important to ensure that volunteers are suitable for the role they are undertaking and that they have completed the necessary background checks.
Ensuring safety through Garda vetting requires organizations to take necessary steps, making certain that all volunteers have completed the required background checks and are fully aware of the safety protocols in place. Doing so will help ensure the safety of everyone involved and create a secure environment for volunteers and community members alike.
National Volunteering Week: Celebrate and Engage
National Volunteering Week is an annual event that highlights the importance of volunteering in Ireland and celebrates the invaluable impact of community volunteers.
This section provides an overview of the various activities and events during National Volunteering Week, along with ways you can join and participate in this inspiring celebration of volunteerism.
Activities and Events during National Volunteering Week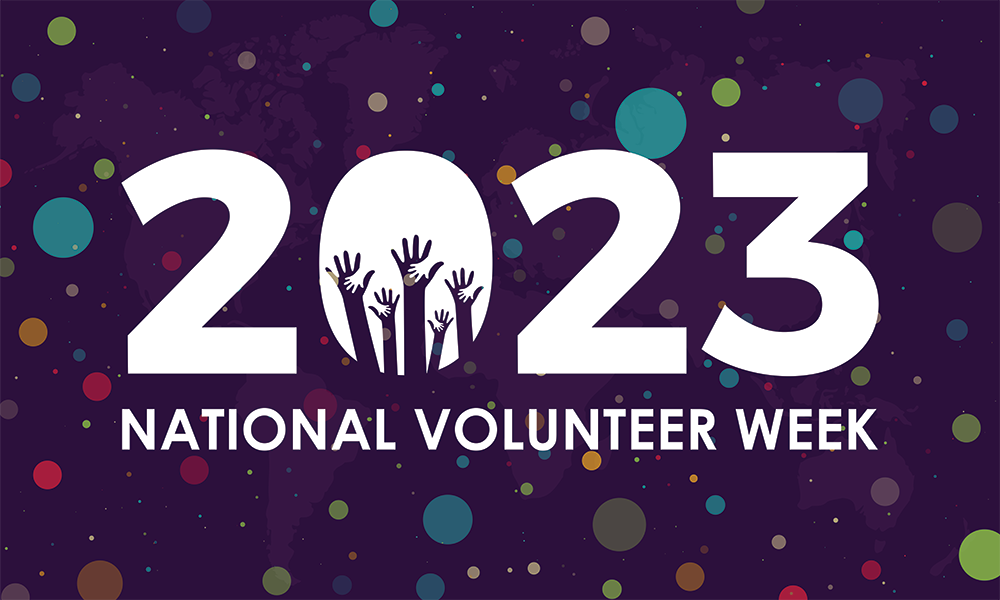 National Volunteering Week, organized by Volunteer Ireland, takes place in the first week of June each year and is filled with amazing activities and events designed to promote volunteerism. During this week, you can:
Explore your community by participating in local events
Uncover rewarding volunteering opportunities
Gain insight into the positive impacts of volunteering
Examples of activities and events you can look forward to during National Volunteering Week include volunteer fairs, workshops, and seminars. Attending these events and engaging with fellow volunteers allows you to celebrate the spirit of volunteerism and contribute to the growth of your community.
How to Join and Participate
To get involved in National Volunteering Week, you can register online and apply to volunteer through the i-vol.ie website. Signing up and identifying a suitable volunteer role enables you to start making a difference immediately.
To stay informed and connected, consider signing up for Volunteer Ireland's quarterly newsletter and seize the opportunity to participate in local events during National Volunteering Week. Joining this celebration provides a chance to make a lasting impact on your community and inspire others to follow suit.
International Volunteers in Ireland
For those looking to volunteer in Ireland from abroad, there are certain preparations you need to consider, such as visa requirements and adapting to Irish culture and lifestyle.
This section covers the necessary steps for international volunteers to ensure a smooth transition and enjoyable experience while volunteering in Ireland.
Visa Requirements and Preparations
International volunteers must meet certain visa requirements to volunteer in Ireland, such as being aged 18 or older, being a non-EU/EEA and non-Swiss citizen, and having been offered volunteering work by an eligible organization. EU citizens don't need a visa to enter Ireland. US citizens can travel to Ireland without a visa for a period of up to 90 days within a span of 180 days..
The visa application process for international volunteers involves submitting an application form, providing supporting documents, and attending an interview. Additionally, it's essential to have health and travel insurance for most volunteer programs abroad.
Adequate preparation can ensure a successful volunteering experience in Ireland.
Adapting to Irish Culture and Lifestyle
Irish culture and lifestyle is a vibrant and diverse blend of traditional and modern influences, deeply rooted in history and tradition. To ensure a smooth transition and enjoyable experience while volunteering in Ireland, it's essential to familiarize yourself with Irish customs, traditions, and general way of life.
Some exciting ways to explore Irish culture and lifestyle include:
Reading books
Watching films
Attending cultural events
Chatting with locals
Gaining an understanding of Irish culture enables effective communication with the local community, respect for local customs and traditions, and an overall more enjoyable experience.
Volunteer Management: Best Practices and Resources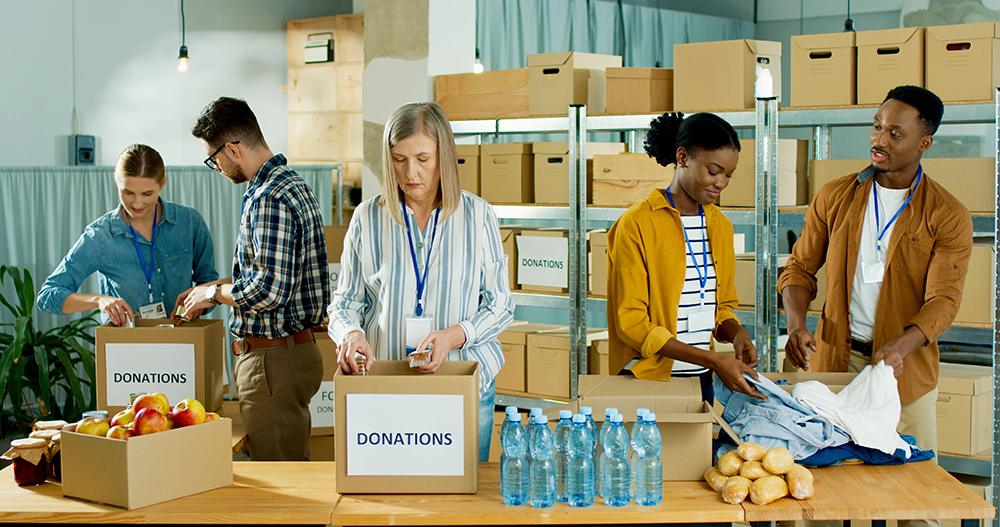 Effectively managing volunteers is crucial to the success of any volunteer program. This section delves into:
Best practices for training, development, and professional management of volunteers
Resources for volunteer management
Tips for ensuring a positive experience for all involved
Training and Development
Accessing training and development resources is essential for improving your volunteer management skills and supporting your team. Volunteers can take advantage of various learning and development opportunities, such as:
Engaging face-to-face and online training courses
In-house training
Skill development programs
Workshops
External courses
Providing training and development opportunities aids volunteers in acquiring new skills, expanding their understanding, and fostering personal and professional development. Investing in your volunteers' growth not only benefits them but also contributes to the success of your volunteer program.
Managing Volunteers in a Professional Manner
Managing volunteers in a professional manner is essential to ensure a positive experience for all involved. Best practices for managing volunteers include setting clear expectations, providing timely feedback and support, and respecting volunteers' time and commitment.
Maintaining open communication channels, attentively listening to volunteers' feedback, and appreciating their contributions allows organizations to create a supportive and inclusive environment for volunteers. Prioritizing safety and security is also crucial to protect volunteers from potential harm or danger.
Summary
In conclusion, volunteering in Ireland offers a unique opportunity to make a meaningful difference in local communities and gain invaluable skills and experiences. From timebanking to National Volunteering Week, there is an array of opportunities available to suit every interest and skill set. By engaging with local volunteer centers, accessing support services, and adapting to Irish culture, both local and international volunteers can make a lasting impact on the lives of others. So why wait? Embark on your volunteering journey today and create a brighter future for all.
Frequently Asked Questions
What can I volunteer for in Ireland?
You can volunteer your time and energy to a variety of causes in Ireland, such as youth work, befriending/mentoring, administrative/office work, arts (music/drama/crafts), sports/outdoor activities/coaching, teaching/tutoring/supporting learning, counselling/listening, and events/stewarding. Make a difference today!
Where are volunteers most needed?
Volunteers are needed in a variety of places, from animal shelters to hospitals to food banks and senior living centers. Charitable organizations, libraries, public media production sites, community arts centers, political campaigns and more also need volunteers to make a positive impact in their communities.
Can you volunteer at a hospital in Ireland?
You can volunteer at a hospital in Ireland – simply register your interest and complete a short registration form. Once done, you'll be contacted when recruiting for your preferred hospital. You must be 18 or older to volunteer.
What it means to volunteer?
Volunteering is a selfless act that benefits society, the community, the environment, or individuals outside one's family. It involves giving time and energy without expecting financial gain in return.
What is timebanking and how does it work?
Timebanking is a powerful way to strengthen communities through reciprocal volunteerism, where participants exchange services and skills with each other. It's a great way to build relationships, give back to your community, and make a positive difference.